So what do you think? I was picturing it with more cream in it. I do like it though. I think it will look very pretty on Miss E with a white singlet/top on a summers day!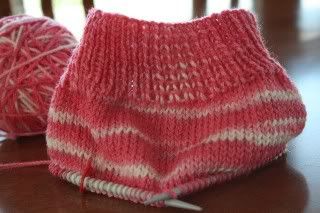 I have also finished this PK soaker in Vintage Hues.
Not much else going on here. Just lots of pregnany aches and pains! The heartburn is getting kind of annoying!