I have decided that I will give baby wool a break for a bit! I much prefer to work with chunkier yarn!
Anyway, here is the finished product! I am quite happy with it although I'm not completely happy with the sewing up. I guess with more practice I will get better!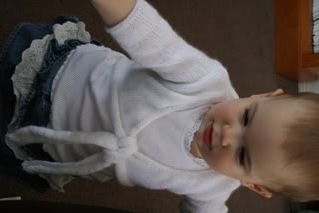 I am thinking of a knitted flower to stitch on one side. What do you think? I also like it plain as Miss E can wear it with anything!