The third trimester tiredness has definately kicked in, and Miss E's antics on Christmas Eve didn't help! Little miss decided not to sleep AT ALL! She finally fell asleep at 6:00 am and I had to get up at 9:00 am to get things ready for Christmas Lunch! I really have no idea why she did it all I know is that pregnant women are not meant to stay up all night! I am still suffering for it!
On a happier note, I have heaps of projects that I want to start. the problem is which do I start first! DH bought me a cutting mat and rotary cutter so I am keep to start a little dolls quilt for Miss E. I also have a stack more newborn nappies to sew and only 8 weeks until D Day! I wonder if I will still have time to do all my creative things when I have 2 children...I am praying for a sleepy baby!
I also got some gorgeous yarn from 'The Yarn Cafe' in Mulbery. I was going to make another soaker for Miss E but I love it too much so it is going to be a beanie for me! I think i will use
this pattern
, or maybe
this one
.
I made my SIL a bag for Christmas but unfortunately silly me gave it to her before I took a pic! I might have to get her to come and visit with the bag so i can get a pic! I have plans to make a few more of the bags too. I want one myself and I have some fabric which will be prefect for my other 2 SIL's, oh and my mum wants one too! It is the flea market bag pattern by Grand Revival.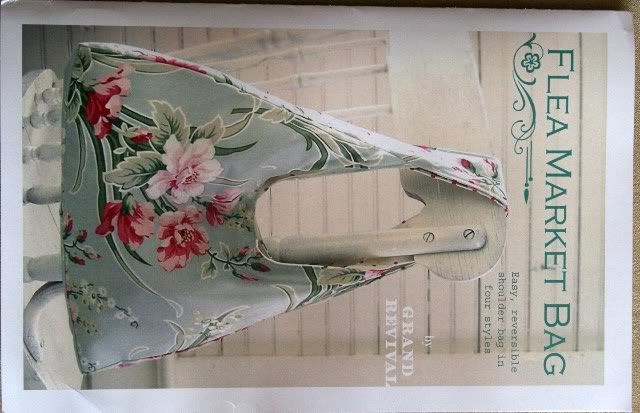 The fabrics for the bags.
Oh and I have also been knitting this little jacket for the new baby. I'm about halfway there I think, or maybe a bit less. It is so lovely and soft. It is in BWM 8ply cotton in Parchment.