Yes, I know! Are you impressed? Two in one day!
I finished this a few weeks ago and never blogged it so I thought it was time I got around to it. Please excuse the horrible pic of me! I hate taking pics of myself and DH wasn't home to help!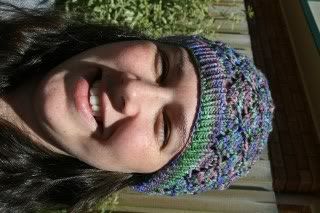 Oh, and for those who are interested I used
this
pattern.