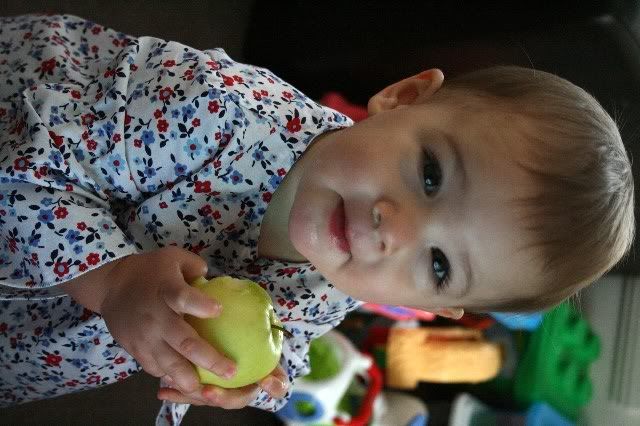 Yes, I know I have promised pics of completed projects for ages and I have finally got some things to show!
Last night I completed this little top for Miss E. Over all I am very happy with it but there are a few things I'm not happy with!
My Happy list!
I learnt some new things - setting in sleeves (I kind of mucked this up with the PJ's I made but read up on it since then), Rolled hem thing (ok, so I don't know what this is called but I did it and it looks great!), Bias tape on a neckline (a bit fiddly but I got there!)

It fits Miss E well!
My not so Happy list :(
I was supposed to do thread loops for the buttons but just couldn't get them right so I used little bits of shirring elastic, not too sure how long this will last!

The fabric? I love it to look at but I think it looks a bit busy in the top. You can't really see the style that much as the print takes over...maybe I am just too fussy!