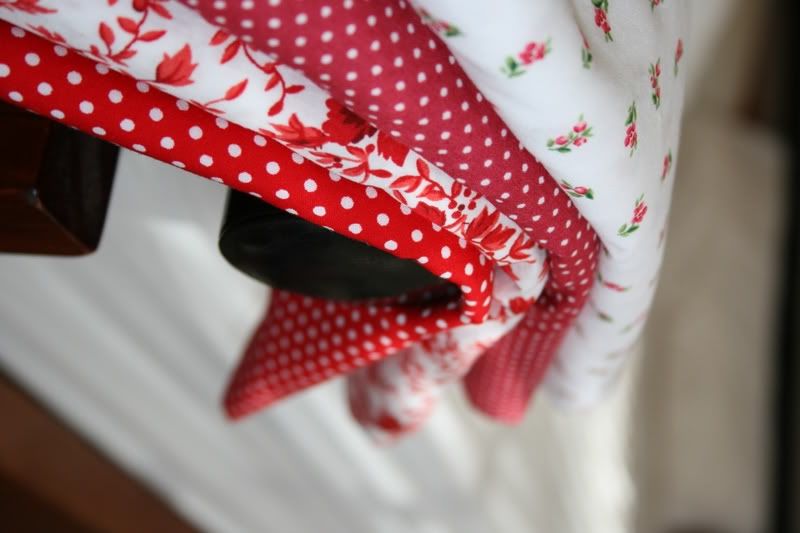 I haven't been overly creative the past few days. I did have a visit to Spotlight and wanted to spend all the grocery money! I didn't though. I just bought some pretty fabrics to make a little summer top for Miss E.
Can you tell I love red! Miss E looks gorgeous in it too!
Oh and beacuse I haven't much else to show...here's one I prepared earlier...a couple of soakers I knitted using the
Hybrid Rib pattern
And this one using my own dye job...