Finally some sewing to show! I started this last night…and finished it too! It was actually really quick and easy to sew. I had never done shirring before as it scared me! I followed the
tutorial
at
House on Hill Road
.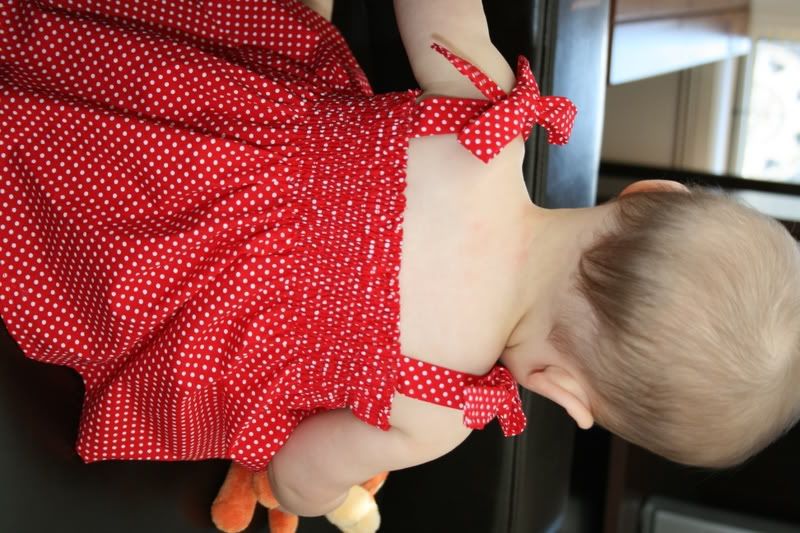 I told you Miss E looks gorgeous in red!
My rows aren't completely straight but you can't really tell once it is all finished. I think I will make a dress in this style next!
Today I am making a little pin cushion with my scraps left over from the dress. I may have a pic tomorrow.