Well, nothing completed to show but I have some mail to show! I placed an order with the Fat Quarter Shop in the US for some fabric for a quilt and also a nappy bag.
Quilt Fabrics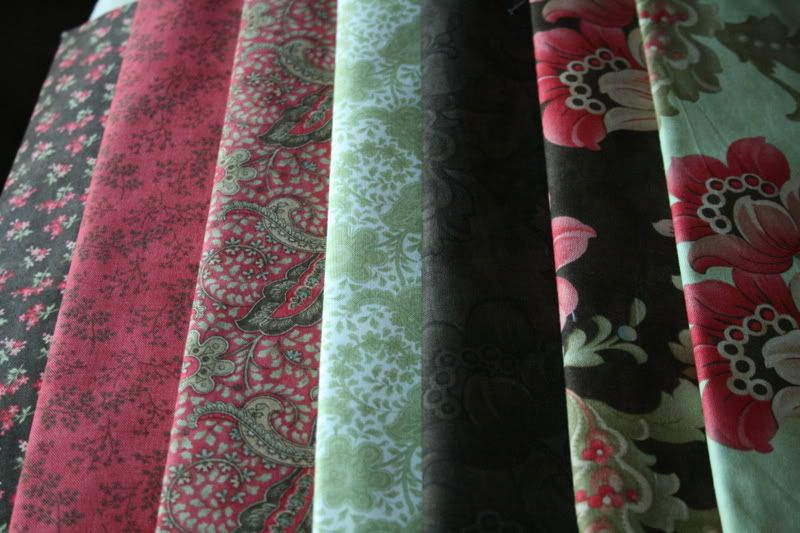 Nappy Bag Fabrics. (Pattern can be found
here
)
I am also making
this
shrug for Miss E and so far have completed the back and the left front side. Not much to show in the way of pictures though. Will post a completed pic soon (hopefully!)
I have SO much on my to do list at the moment. I still have fabric waiting for me to make a top for myself and also a dress (or 2) for Miss E. I have a few balls of BWM wool waiting for me and I want to order more!! (cotton this time!).
"I will not spend money, I will not spend money"